New Year, New Me
The new year is just around the corner, and with the new year come new goals, or maybe re-establishing old ones. I know for me, during this time I tend to review the year. What have I done? What could I have done differently? Am I where I want to be? Am I
who
I want to be? Where do I want to be this time next year? What do I want to accomplish in the new year?
Many people don't really stick to New Year's Resolutions. I know because I am one of them. I would much rather say that I have new year goals. Things that I can aspire to. Things that will give me motivation to keep working toward.
When you look back at some of the movies that were made, they thought we would totally be in a different place than where we are right now. I for sure thought that we would have seen a hover board by now (thanks to
Back to the Future
) or we would be fighting off robots for our freedom. Thank goodness none of that is going on. But todays science is on the verge of tapping into unknown worlds every single day. We just don't know about it. So I am going to stay in my blissful ignorance and just live my life to the fullest.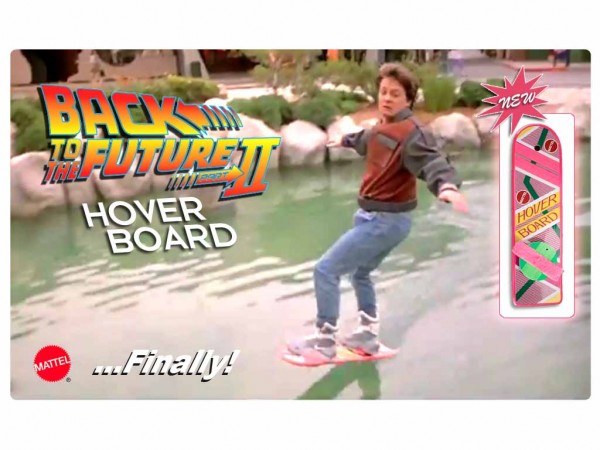 Ok, so let's dive right in. What have I accompished in 2014? Well, this year was my very first year as a stay at home mom. I had a lot of adjusting to do, but I think things are coming along. I don't feel as glamorous anymore, but that's to be expected since I don't have to wear heals and dress in office attire every single day. But all in all, I'd say that being at home was great. Not only for me but for my family as well.
One major thing I can probably say that I have achieved this year is putting in the effort to take care of ME. I find myself taking the time out to do little things that make me happy. I am still struggling a bit with making sure I follow through, but for the most part, things have been good. Not to mention, I started this wonderful blog. This really gives me a way to express myself. It gives me a sense of empowerment. A sense of value. This gives me a voice. For a few minutes a day, I have your undivided attention. I am able to put down in words exactly how I am feeling, when I am feeling it. And it reaches you. Some people can identify, some just simply read on. But for those few moments or so, you decided to read what I have to say. And that is huge. People, keep in mind that I spend all day with an infant. Then I have to deal with 2 divas and their daddy. Trust me when I say, this is no simple task. But the fact that I can take a few minutes at night or anytime I get a chance to just vent or recap something funny that just happened is a blessing.
Alright, now that I got that out of my system, lets get talking about my goals. One thing I did notice this year was that I was pretty laid back. I did things when they needed to be done. I was not really proactive. I tried to be, but couldn't keep that momentum. I feel that I was very reactive. Not sure if that has anything to do with having the new baby around and adjusting to caring for 3 kids as opposed to just 2 (trust me, that one extra child makes one heck of a big difference). Whatever the reason may be, I am not going to make any excuses anymore. My family will not be my weakness. They will be my strength. I always try to make things easy for my girls. I don't ask them to do much around the house because I usually take care of it. But in the new year, they WILL be helping me out a lot more when it comes to housework. It is time my oldest stepped up and take on some chores. I want to make sure my household is in tip top shape. This means cleaning, cooking (which I will continue to take my food photos of course. This has surprisingly turned into a new hobby of mine. But more on that later), making sure school work is on point, and basically just being an all around support for my husband.
Which brings me to my next goal...I want to get back to how I used to be before baby #3. I want to be that wife that took care of business, held her husband down and looked damn good doing it. Lately I have been a t-shirt, jeans or sweat pants kind of girl. I want to get back to making sure I look good and feel good. I want to make sure that I am the best partner my husband can have. Being that my husband is the only one working, I want to be able to help him out as best as I can. I want to be that "go getter". No matter how much he tells me not to worry about that stuff, I still feel like I should do whatever I can to contribute. I have worked for my own money for a while. So I have to admit, it feels really weird not having a job. I have always been independent, so it is in my nature to want to do something so that I feel I still have that individuality/independence. So for the new year I want to work towards getting my strut back. Here comes a boss chick.
A successful, independent woman who knows what she wants in this world. She will not stop until she is satisfied. She never settles for anything less than everything. This girl knows what she is talking about and can easily intimidate you. She speaks her mind in every situation. She stands up for what she believes in and won't stop until she is finished. This woman is always on the top of her game; whether that is in school, work, or family. She thrives on what she has and she won't stop until she reaches the top.
-Courtesy of Urban Dictionary
And last, but not least, I want to be sure to continue in my journey to loving the skin I am an and finding my zen. Currently I am making strides towards this, and I will be taking you along on that journey with me. So hopefully I will continue on the right path.

2015 is just around the corner, what will your goals be?